Ladies Spa Services
CORE Spa is an integral part of the CORE Social Wellness Club. We deliver an exclusive selection of health and beauty treatments with a holistic approach, carefully designed and performed with leading avant-garde and sustainable brands. Our bespoke treatments range from healing therapeutic massages that combine techniques from around the world, effective and personalized facials, and skincare rituals, to the latest and most luxurious global trends & technologies.
Our service promise is to provide result-driven treatments, using clean and organic lines from internationally leading brands, that also help to support global sustainability.
We ensure our treatments complement and enhance your wellness journey. For full treatment optimization, we will select the treatments that are best suited to your wellbeing.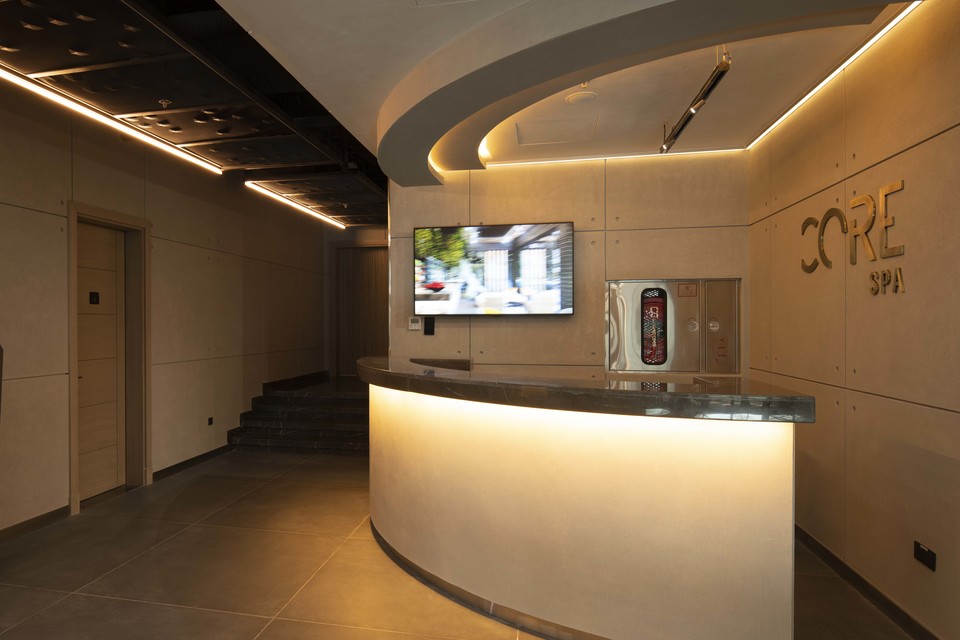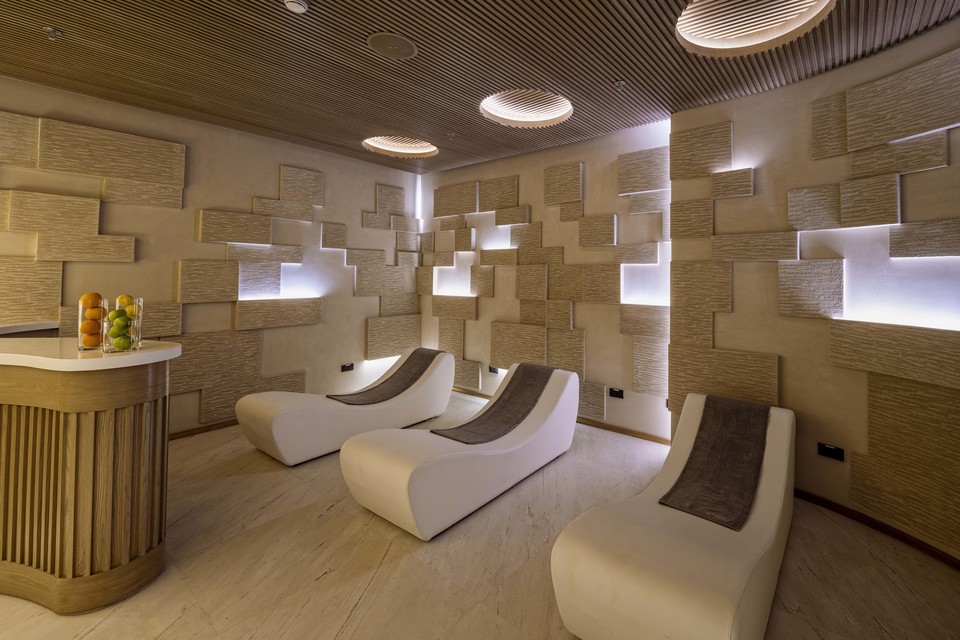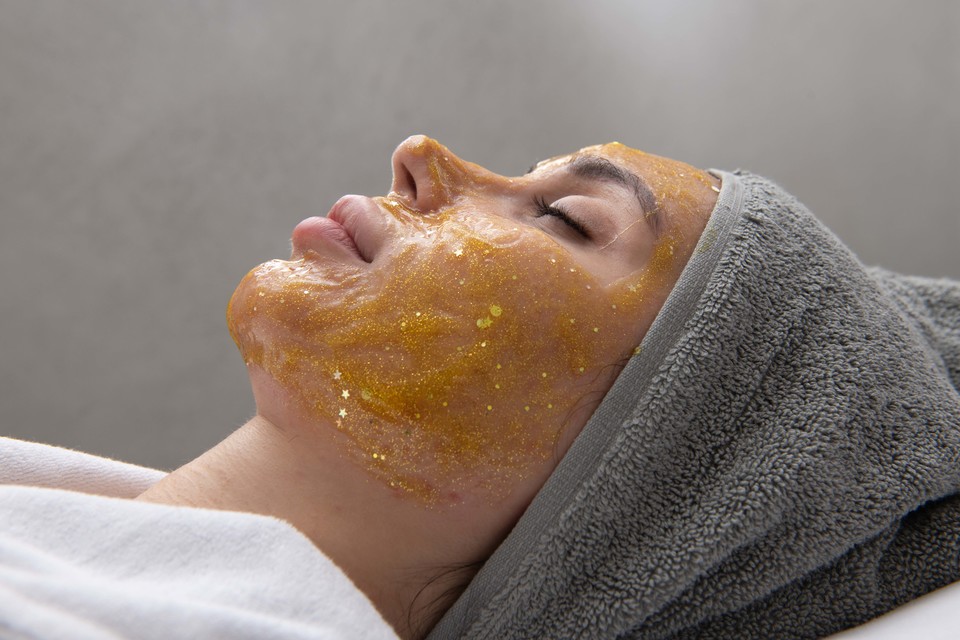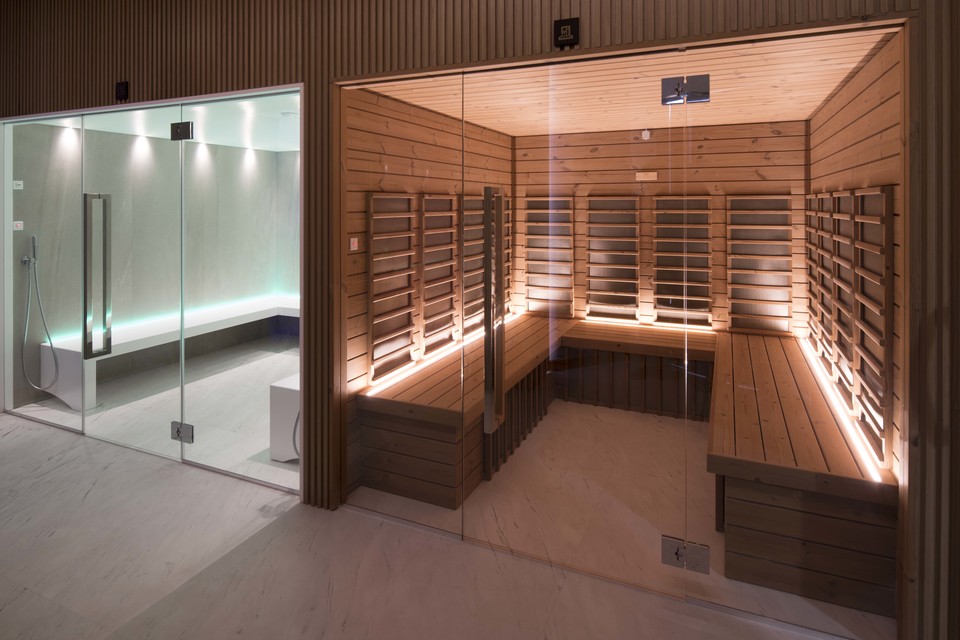 Spa Facilities
To further enhance your spa experience, we recommend that you begin with the traditional spa journey. To expel the toxins from your body, we encourage you to spend some time in our sauna, steam room and Jacuzzi vitality pool, this will open your airways and pores and warm up your muscles. Followed by our ice fountain and relaxation lounge that will provide you with a refreshing experience leaving you feeling rejuvenated. The perfect prelude to prepare your body for the ultimate core wellness experience.
Facility Features
Infrared Sauna | Steam room | Experience showers | Cold Plunge Pool | Ice Fountain | Caracalla | Vinchy Shower | Jacuzzi | Relaxation Lounge | Locker Room | Encore Organic Juice Bar | Skincare Boutique
Our icons will be displayed next to each treatment for ease of identifying which treatments are best suited to your wellness journey.

Weight Management

If you are looking to either lose weight, gain weight or maintain your optimal weight
Peak Performance

To optimize your training and help the body reach its optimal performance levels
Regenerate

If you wish to destress, unwind and let your body rejuvenate
Appearance

To enhance your natural beauty
ELEMIS Treatment Menu
The hands of a highly trained ELEMIS therapist are profoundly effective anti-ageing tools. Using a combination of massage techniques from around the world, this is where intuition meets expertise with clinically proven results.
Massages
Immerse yourself in traditional massage treatments carefully selected to work in synergy, establishing a deep relaxation throughout the entire body. As our expert wellness practitioners take care of you from head to toe, reconnect with your inner self, re-establishing the dynamic state of equilibrium that arises naturally when we allow ourselves to deeply relax. Our massage "A la cart selection "is perfect for anyone wanting a break from the demands of modern life, helping to prevent oxidative stress and cognitive damage.
Reharmonizing & Draining Treatment
To feel better in your body. A treatment that begins with deep massaging of the stomach and body. This treatment brings you a feeling of balance and wellbeing.
90 Minutes
The Swedish body massage is the combination of many different techniques rolled into one session. Your therapist will utilize smooth long strokes, with light to moderate pressure, helping to reduce emotional and physical stress, relaxing muscles, improving circulation and stimulating the skin and nervous system. This treatment is the perfect way to relax the body and mind for anyone who is overly worked and stressed out. Swedish therapy can be both relaxing and energizing.
60 - 90 Minutes
A restorative massage performed with warm basalt stones formed from essential minerals that balance and enrich your body's magnesium levels. The magnesium minerals are the key components of this healing therapy. You'll achieve a deep muscle relaxation through the placement of smooth, heated aromatic stones along pressure points on the body, while your therapist performs muscle manipulations, that will melt away all tension and stress
90 Minutes
Deep tissue massage is best for giving attention to certain painful and stiff trouble spots in your body. The massage therapist uses slow and deliberate strokes that focus pressure on layers of muscles, tendons or other tissues deep under your skin. Though less rhythmic than other types of massage, deep tissue massage can be quite therapeutic – relieving chronic patterns of tension and helping with muscle injuries, such as back pain.
60 - 90 Minutes
Lymphatic drainage uses gentle, repetitive strokes to facilitate the movement of fluids around the body. The fluid in the lymphatic system helps remove waste and toxins from the body tissues. Lymphatic massage can also aid in the prevention of swelling after injury or surgery and is thought to provide a major boost to the health of your immune system. Lymphatic drainage is very effective for cases of edema and cellulite, and is extremely beneficial after a long flight or pregnancy.
60 Minutes
This treatment has a multitude of mind and body benefits, but with our anticellulite massage you can also enjoy reduced thick cellulite in the process. This unique massage has been known to reduce cellulite by improving lymphatic drainage and can also help to stretch skin tissue and reducing the appearance of cellulite dimples.
60 Minutes
CRYOTHERAPY
°CRYO Science benefits the whole body. The cryo experience delivers increased performance with decreased recovery time; in addition to providing faster metabolic rate resulting in weight loss, soothing of chronic pain through the release of endorphins, reducing stress, improving sleep, and boosting collagen production. An innovative and advanced method of cold therapy involves 3 minutes of skin exposure to temperatures between -110 C and -140 C
During a 3 minute whole-body cryotherapy session, the skin senses the extreme cold and signals the brain to go into "fight or flight" mode. Blood rushes to your core to reheat your vital organs and maintain core temperature. As your blood vessels begin vasoconstriction, red blood cells are enriched with oxygen, nutrients and enzymes, while toxins are flushed out
1 Session - 3 Minutes
This treatment uses an FDA-approved medical device that utilizes a combination of radio frequency, vacuum, and infrared light to shape the body. It helps to reduce fatty deposits, cellulite, and inches in areas like thighs, waist, abdomen, buttocks and arms. Re-shape your body with this painless technology innovation
45 Minutes
Harnessing the force of a water jet into a focused stream creates a deep wide band of pressure for therapeutic, manipulative penetration and myofascial release. This increases flexibility, decreases recovery time and strengthens and heals injured tissue through improved circulation.
1 Session - 25 Minutes
A pressotherapy treatment with the main objective of naturally eliminating toxins retained in the body. The combination of different pressures exercised through eight differentiated sectors stimulates the physiological sequence of the veinlymphatic circulation, improving drainage and therefore freeing the body from any waste coming from the cells. The combination of two to four different programs, the pressure, and the intensity of the LINFOPRESS treatment allows you to create a customizable treatment in line with your needs.
1 Session - 25 Minutes
Radiofrequency treatment that provides numerous benefits that range from increased metabolism, improved blood, and lymphatic circulation to increased collagen and elastic fiber production which results in firmer and smoother skin.
1 Session - 45 Minutes
Manual technique is an essential factor in managing indiba-Physio protocol. Therapist can focus action on specific tissue types and can therefore set up a detailed treatment program. One session that guarantees quality of application and much quicker, more stable results compared with ordinary, traditional physiotherapy methods.
1 Session - 45 Minutes
Better known as "hydra-dermabrasion" because it involves micro-dermabrasion like exfoliating paired with hydrating serums. Hydracool is a highly successful in cleansing skin, exfoliating dead skin cells, extraction, hydration and providing plumping, anti-aging effect, perfect for those wishing to achieve a more youthful look.
1 Session
A professional facial hygiene is a basic skincare treatment, which we recommend doing every 15 days. This pleasant 15-minute treatment allows the skin to be professionally prepared for any other subsequent treatment, improving the absorption of cosmetic products.
15 Minutes
ELEMIS Treatments
The hands of a highly trained ELEMIS therapist are profoundly effective anti-ageing tools. Using a combination of massage techniques from around the world, this is where intuition meets expertise with clinically proven results.
TOUCH: ANTI-AGEING
Nurture, restore and reveal your hairs natural beauty with exclusive, avant-garde Kevin Murphy formulas. Choose from a wide list of product ranges for coloured hair, based on the properties of rare and ancient natural ingredients. Give your hair extra hydration, shine and softness with an infusion with extracts of gardenia flower, moringa and monoi oils, which soften and provide shine, restoring your hair from the inside, making it more flexible, elastic and soft.
High-precision natural hair straightening for all kinds of hair, with no parabens or derivatives for natural results and an extra shine.
The "super proteins" of vegetables and plants easily penetrate to strengthen the hair shaft and repair thermal damage caused by using chemicals. Extracts of lotus and orchid help restore the shine of brittle hair and dry Baobab oil provides hydration while improving it's elasticity.
This restorative treatment contains an infusion of mandarin extracts, sweet flowers and blackcurrant. Treat Me Repair strengthens, moisturises, restores and protects with a powerful mixture of pineapple, papaya and pea protein enzymes.
A density organic cocktail is applied to stimulate the growth of new hair and fortifies fine hair.
SPA ETIQUETTE
With your relaxation in mind, we recommend you arrive 30 minutes before your scheduled treatments to allow yourself ample time to enjoy the facilities. To accommodate all our members, each treatment will conclude at the scheduled time, regardless of start time. For your convenience, the spa will provide towels, slippers, shower caps and all amenities you may need to enjoy your visit. Swimsuits are required in some areas of the spa. Jewelry and valuables should be left in your designated locker. CORE Social Wellness Club does not assume liability for any valuables. The spa and wellness environments are of tranquility and relaxation. Please respect the quiet and privacy of other members. We kindly request that you refrain from smoking and using mobile phones and cameras.
Bookings
Advanced 24 hour's booking is highly recommended to ensure preferred times as well as your requested therapist. The spa provides walk-in bookings based on availability.
Health considerations
Please advise us of any health conditions, allergies or injuries that could affect your experience or use of the spa facilities. For first time visitors you'll be asked to complete a consultation form prior or upon arrival at the Spa Reception. This will allow your wellness professional to offer a better, customized experience to meet your needs
The Relaxation Lounge
As your treatment benefits both your body and mind, we invite and encourage you to rest after your experience to ensure that you gain the full benefits of your treatment. The use of cell phones or electronic devices is not allowed.
Minimum Age
The minimum age for wellness treatments and use of the spa facilities is 16 years old.
Lateness and Cancellation Policy
Please be aware that your late arrival may result in a reduction of treatment time as a courtesy to our next guest. We kindly ask you to give a minimum of six hours' notice for cancellations. With fewer than 5 hours' notice you will be charged 50% of the treatment price, less than 3 hours' notice will result in a charge of the full price
Operation Hours
SPA FACILITIES
Sunday 8:00 am - 9:00 pm
Monday 8:00 am - 9:00 pm
Tuesday 8:00 am - 9:00 pm
Wednesday 8:00 am - 9:00 pm
Thursday 8:00 am - 9:00 pm
Friday 8:00 pm - 3:00 pm
Saturday 8:00 am - 9:00 pm
SPA SERVICES
Sunday 9:00 am - 8:00 pm
Monday 9:00 am - 8:00 pm
Tuesday 9:00 am - 8:00 pm
Wednesday 9:00 am - 8:00 pm
Thursday 9:00 am - 8:00 pm
Friday 9:00 pm - 3:00 pm
Saturday 9:00 am - 8:00 pm
Gift Certificates
Our gift certificates make a wonderful gift for any special occasion. Please enquire at the spa reception for details and purchase

Wellness Consultation
CORE Wellness also provides direct wellness consulting. Our wellness director, guest relations and spa receptionist will be available prior to reservation to customize your treatment selection based on your specific needs.