Gentlemen's Spa Services
CORE Spa is an integral part of the CORE Social Wellness Club. We deliver an exclusive selection of health and beauty treatments with a holistic approach, carefully designed and performed with leading avant-garde and sustainable brands. Our bespoke treatments range from healing therapeutic massages that combine techniques from around the world, effective and personalized facials, and skincare rituals, to the latest and most luxurious global trends & technologies.
Our service promise is to provide result-driven treatments, using clean and organic lines from internationally leading brands, that also help to support global sustainability.
We ensure our treatments complement and enhance your wellness journey. For full treatment optimization, we will select the treatments that are best suited toyour wellbeing.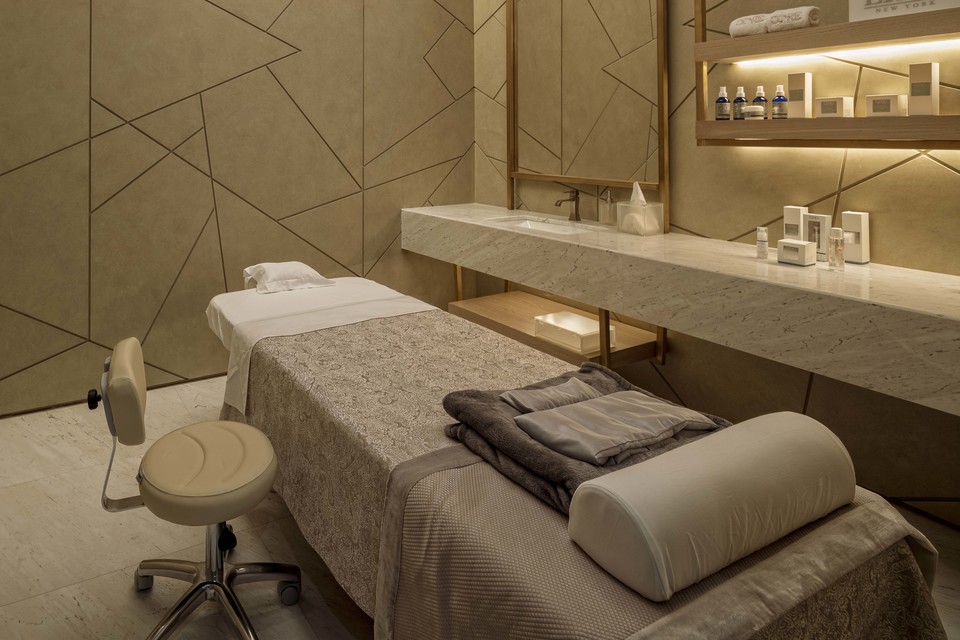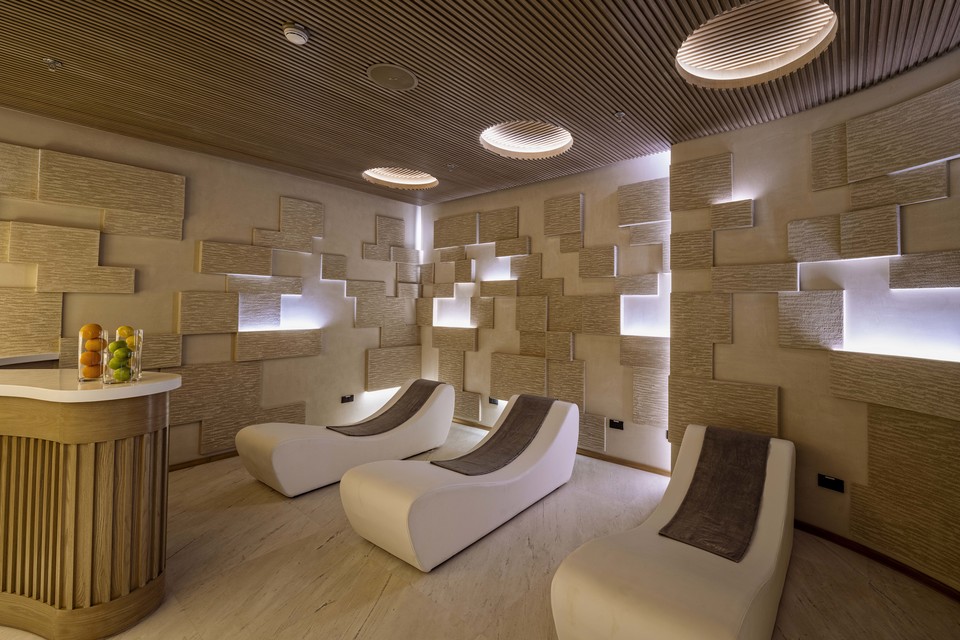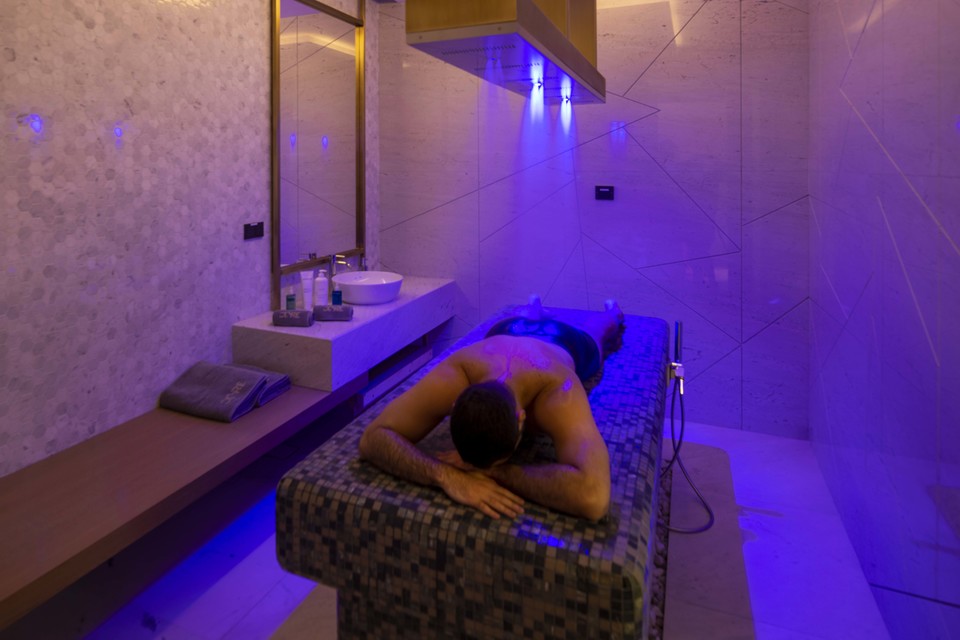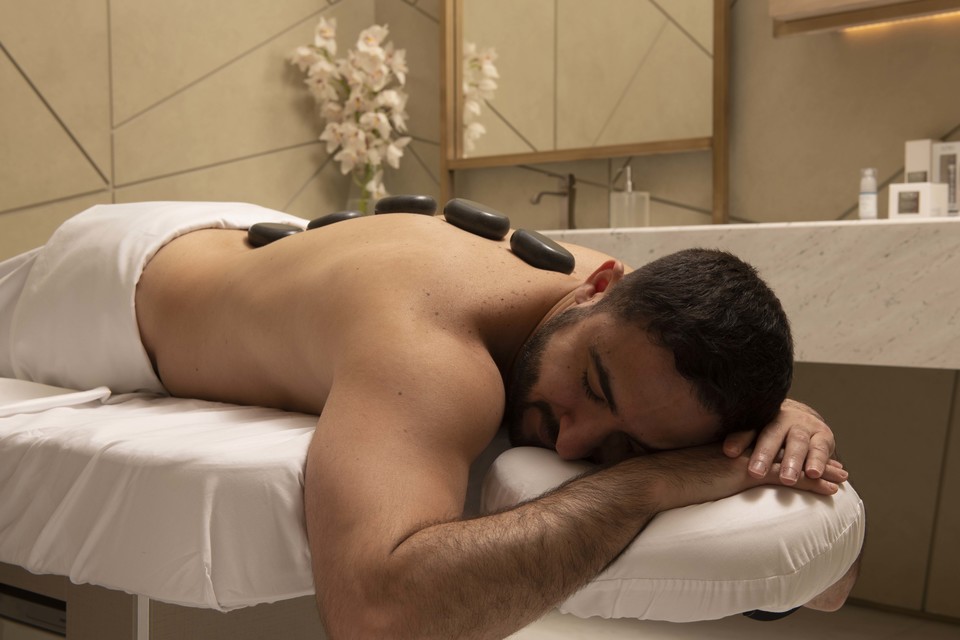 Spa Facilities
To further enhance your spa experience, we recommend that you begin with the traditional spa journey. To expel the toxins from your body, we encourage you to spend some time in our sauna, steam room and vitality pool, this will open your airways and pores and warm up your muscles. Followed by our ice fountain and relaxation lounge that will provide you with a refreshing experience leaving you feeling rejuvenated. The perfect prelude to prepare your body for the ultimate core wellness experience


Facility Features
Infrared Sauna | Steam Room | Experience Showers | Cold Plunge Pool | Ice Fountain | Caracalla | Vichy Shower | Jacuzzi | Relaxation Lounge | Locker Room | Encore Organic Juice Bar |Skincare Boutique

Our icons will be displayed next to each treatment for ease of identifying which treatments are best suited to your wellness journey.

Weight Management

If you are looking to either lose weight, gain weight or maintain your optimal weight
Peak Performance

If you are wishing to enhance your training and have your body perform at its optimal level
Regenerate

If you wish to destress, unwind and let your body rejuvenate & grow
Appearance

To enhance your natural beauty
ELEMIS Treatment Menu
The hands of a highly trained ELEMIS therapist are profoundly effective anti-ageing tools. Using a combination of massage techniques from around the world, this is where intuition meets expertise with clinically proven results.
CRYOTHERAPY
°CRYO Science benefits the whole body. The cryo experience delivers increased performance with decreased recovery time; in addition to providing faster metabolic rate resulting in weight loss, soothing of chronic pain through the release of endorphins, reducing stress, improving sleep, and boosting collagen production. An innovative and advanced method of cold therapy involves 3 minutes of skin exposure to temperatures between -110 C and -140 C
During a 3 minute whole-body cryotherapy session, the skin senses the extreme cold and signals the brain to go into "fight or flight" mode. Blood rushes to your core to reheat your vital organs and maintain core temperature. As your blood vessels begin vasoconstriction, red blood cells are enriched with oxygen, nutrients and enzymes, while toxins are flushed out.
1 Session - 3 Minutes
This treatment uses an FDA-approved medical device that utilizes a combination of radio frequency, vacuum, and infrared light to shape the body. It helps to reduce fatty deposits, cellulite, and inches in areas like thighs, waist, abdomen, buttocks and arms. Re-shape your body with this painless technology innovation
45 Minutes
Harnessing the force of a water jet into a focused stream creates a deep wide band of pressure for therapeutic, manipulative penetration and myofascial release. This increases flexibility, decreases recovery time and strengthens and heals injured tissue through improved circulation.
1 Session - 25 Minutes
A pressotherapy treatment with the main objective of naturally eliminating toxins retained in the body. The combination of different pressures exercised through eight differentiated sectors stimulates the physiological sequence of the vein-lymphatic circulation, improving drainage and therefore freeing the body from any waste coming from the cells. The combination of two to four different programs, the pressure, and the intensity of the LINFOPRESS treatment allows you to create a customizable treatment in line with your needs.
1 Session - 25 Minutes
Radiofrequency treatment that provides numerous benefits that range from increased metabolism, improved blood, and lymphatic circulation to increased collagen and elastic fiber production which results in firmer and smoother skin.
1 Session - 45 Minutes
Manual technique is an essential factor in managing indiba-Physio protocol. Therapist can focus action on specific tissue types and can therefore set up a detailed treatment program. One session that guarantees quality of application and much quicker, more stable results compared with ordinary, traditional physiotherapy methods.
1 Session - 45 Minutes
Better known as "hydra-dermabrasion" because it involves micro-dermabrasion like exfoliating paired with hydrating serums. Hydracool is a highly successful in cleansing skin, exfoliating dead skin cells, extraction, hydration and providing plumping, anti-aging effect, perfect for those wishing to achieve a more youthful look.
1 Session
A professional facial hygiene is a basic skin care treatment, which we recommend doing every 15 days. This pleasant 15-minute treatment allows the skin to be professionally prepared for any other subsequent treatment, improving the absorption of cosmetic products.
1 Session - 15 Minutes
Grooming & Barbering Services
HAIR SERVICES
Our unique pre-shave preparation will achieve a superior razor glide and reduce cuts, nicks and skin irritation such as razor burn, bumps, ingrown hairs and rash. This is a perfect prelude to give an extra boost to the Gentlemen's Tonic shave using our advanced derma-care cream designed and developed exclusively for men.
15 Minutes
Take your beard frame to the next level with our exclusive men's facial that meets the needs and challenges of a bearded man. This beard treatment not only cleanses and purifies your skin, it will also have your beard feeling soft, strong and looking it's best.
30 Minutes
Personalized haircut including a scalp treatment, neck and shoulder massage.
45 Minutes
Deep-conditioning Treatment for the Scalp
Spa Etiquette
With your relaxation in mind, we recommend you arrive 30 minutes before your scheduled treatments to allow yourself ample time to enjoy the facilities. To accommodate all our members, each treatment will conclude at the scheduled time, regardless of start time. For your convenience, the spa will provide towels, slippers, shower caps and all amenities you may need to enjoy your visit. Swimsuits are required in some areas of the spa. Jewelry and valuables should be left in your designated locker. CORE Social Wellness Club does not assume liability for any valuables. The spa and wellness environments are of tranquility and relaxation. Please respect the quiet and privacy of other members. We kindly request that you refrain from smoking and using mobile phones and cameras.
Bookings
Advanced 24 hour's booking is highly recommended to ensure preferred times as well as your requested therapist. The spa provides walk-in bookings based on availability.
Health considerations
Please advise us of any health conditions, allergies or injuries that could affect your experience or use of the spa facilities. For first time visitors you'll be asked to complete a consultation form prior or upon arrival at the Spa Reception. This will allow your wellness professional to offer a better, customized experience to meet your needs
The Relaxation Lounge
As your treatment benefits both your body and mind, we invite and encourage you to rest after your experience to ensure that you gain the full benefits of your treatment. The use of cell phones or electronic devices is not allowed.
Minimum Age
The minimum age for wellness treatments and use of the spa facilities is 16 years old.
Lateness and Cancellation Policy
Please be aware that your late arrival may result in a reduction of treatment time as a courtesy to our next guest. We kindly ask you to give a minimum of six hours' notice for cancellations. With fewer than 5 hours' notice you will be charged 50% of the treatment price, less than 3 hours' notice will result in a charge of the full price.
Operation Hours
SPA FACILITIES
Sunday 8:00 am - 9:00 pm
Monday 8:00 am - 9:00 pm
Tuesday 8:00 am - 9:00 pm
Wednesday 8:00 am - 9:00 pm
Thursday 8:00 am - 9:00 pm
Friday 8:00 pm - 3:00 pm
Saturday 8:00 am - 9:00 pm
SPA SERVICES
Sunday 9:00 am - 8:00 pm
Monday 9:00 am - 8:00 pm
Tuesday 9:00 am - 8:00 pm
Wednesday 9:00 am - 8:00 pm
Thursday 9:00 am - 8:00 pm
Friday 9:00 pm - 3:00 pm
Saturday 9:00 am - 8:00 pm
Gift Certificates
Our gift certificates make a wonderful gift for any special occasion. Please enquire at the spa reception for details and purchase

Wellness Consultation
CORE Wellness also provides direct wellness consulting. Our wellness director, guest relations and spa receptionist will be available prior to reservation to customize your treatment selection based on your specific needs.